$25 Gift Certificate
Waupaca Equipment Rental Center
Sold Out
Sorry, this item is currently sold out.
The Waupaca Area's premier rental shop
Power Tools Bobcats Lifts Skid Steers Tent, table, chair rental
Hours: Mon-Fri: 8 a.m. to 5 p.m. Sat: 7 a.m. to 2 p.m. Sun: Closed
Call for outside regular business hours 920-538-2710
Next to Torborg's in Waupaca Woods Mall
No cash value. No cash back. No carry-overs.

For rental equipment only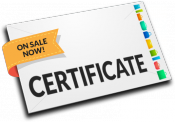 Click images to enlarge.









Waupaca Equipment Rental Center
815 W. Fulton Street
Waupaca, WI 54981
Phone: (715) 258-7977